PRODUCT SUPPORT
FOR NITRO LT / XT / GT


Frequently Asked Questions
Where are my screenshots located?
From the Android home screen, select the gallery application.
Vehicle update is taking an excessively long time
Cancel the update all vehicles function and try updating individual vehicles one at a time. Ensure you are connected to the internet, have adequate speed, and try again.
Unable to update the scan tool
Verify that the WiFi connection must be enabled, the signal strength is adequate and you are connected to the internet, then try again.
Trouble connecting to a vehicle?
Verify the key is in the ON position and confirm the vehicle's battery is above 12V.
Screen frozen or not responding?
Select the square Android home button and terminate the NITRO application.
Scanner does not turn on while plugged into a vehicle or power supply
With scanner plugged into external power source the power button must be held down for 10 seconds and released. When the Xtool logo appears on the screen, you must click the power button once more to power the device on.
Scan Tool powers on and immediately shuts off
Try plugging external power to the scanner. This issue is usually caused by a low battery
Reports will not print to printer
Ensure the printer is powered on and check that the proper printer drivers are installed on the scan tool.
Manually entering Vehicle's VIN code is not recognized by the scan tool
Verify that the correct VIN code was entered (17 digits long).
If it is still not identified you can manually select the vehicle.
How to factory reset my Nitro Scan Tool
How do I access the remote help screen?
Select the remote tab on the NITRO application home screen, it will open the TeamViewer application. Tech support will ask for your ID number displayed on the screen.
Having trouble scanning bar-codes with bar-code scanner?
Ensure the label you are scanning is free of dirt and debris and not damaged. Avoid scanning in direct sunlight.
Has your NITRO been lost or stolen? Report it today!
We are aware that NITRO theft has become a real-world problem and we are doing our best to try to accommodate customers that have reported their device stolen. NITRO warranty does not cover products that have been reported as lost or stolen; however, we can temporarily shut down or lock down your device to keep the key programming functions from being accessed. If/when the device is recovered, you must contact XToolUSA in order to unlock this device.
To report your NITRO as lost or stolen, please fill out the Device Stolen Form.
This information from this form will be kept on file in the event your device has been recovered and will increase your chances of having your device properly returned to you. Immediate reporting can also help eliminate unauthorized use.
If you have any questions or concerns, please do not hesitate to let us know.
Cannot connect to VCI device (XT and GT only)
Ensure key is on, vehicle battery has at least 12V, the VCI unit has power to it, and Pin 16 has power on it. Make sure your VCI is in range of the scan tool. Try changing VCI to unobstructed location i.e. on the dash or on the seat.
After recording live data, Where do I find the live data recordings?
Navigate to report manager and select the live data button.
How to Connect to a Vehicle
Pre-scan & Post-scan Reports
COMES WITH 2-YEARS OF UNLIMITED SOFTWARE UPDATES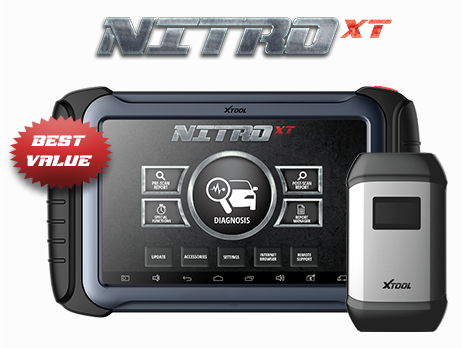 Professional bidirectional scan
tool with OEM capabilities.
Smart key programming
Wireless VCI
SAE J2534 pass-thru device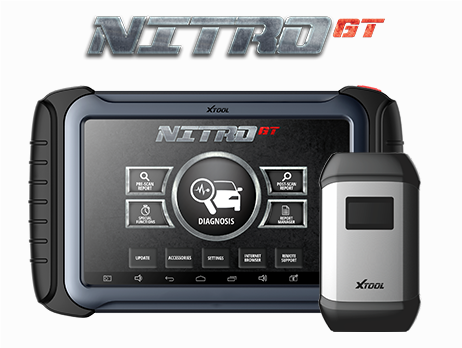 Professional bidirectional scan
tool with OEM capabilities.
Smart key programming
Wireless VCI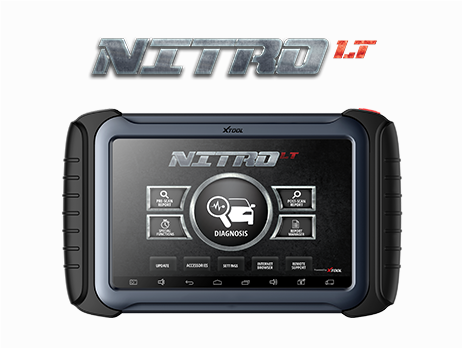 Professional bidirectional scan
tool with OEM capabilities.